Do You Speak the Language of Love or Judgment? (Why I Love Jesus but Sometimes I Don't Like Other Christians Part 1)
Lately I've had these thoughts:
I don't even like Christians, and I am one. Sometimes I understand why Christians get such a bad name.
These are new thoughts to me.
Let me be clear about me and Jesus. I am a woman who loves Jesus passionately. I have been a Christian for 43 years. The kind of Christian who has hungered and thirsted for God. The kind who loves God's Word, reads it almost daily, who has been in churches, Bible study, and Christian ministry for most of my life.
I have been mostly so fortunate to have real, loving, and authentic relationships with many other Christians.
But I've had some experiences with Christians lately, situations that have made me think these new thoughts.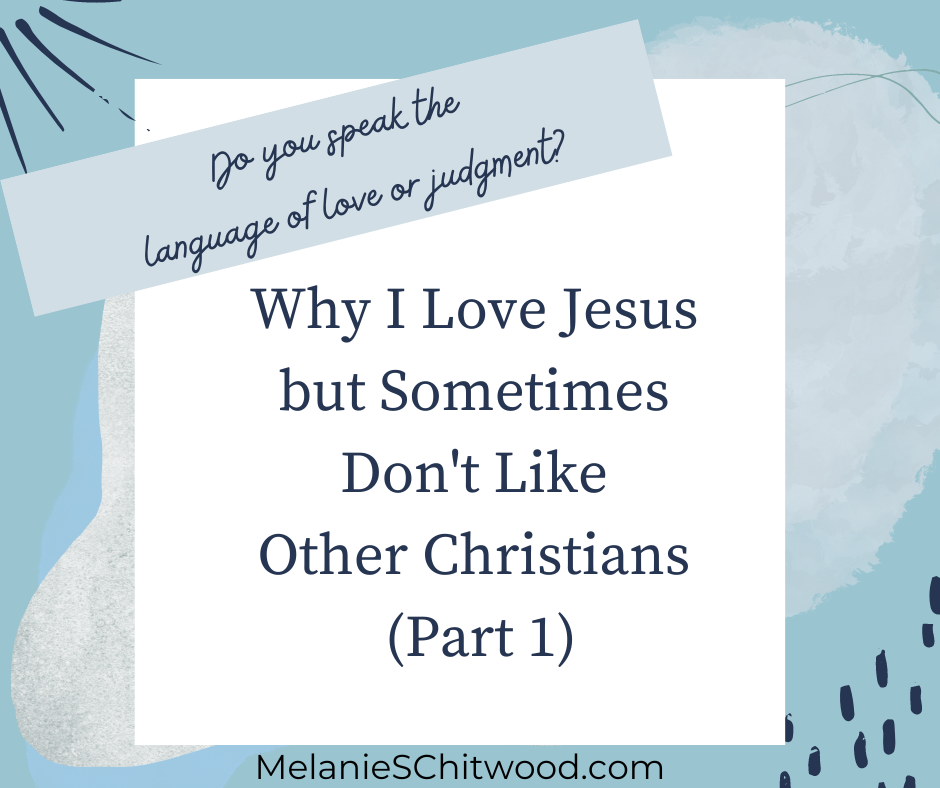 So what's happened?
My life circumstances have changed in a way I never imagined.
While I've experienced mostly love and support, I've also experienced surprise, questions, judgment, and misunderstanding from some other Christians.
I get it. No man is an island; we each affect one another in the body of Christ.
But what I've been surprised at is that some other Christians have judged before they've sought to understand or to find out more about my situation.
Hmmm…
Some people have made my hard situation harder with their harshness.
So I am learning and seeking God about what to do with these thoughts and feelings.
Here's where I've landed today:
I have a Holy Spirit, and it is not another person.
I do need to seek God fiercely in this place and follow Him.
I invite input from trusted, godly friends.
I have much more compassion for other people who have been misunderstood and hurt in their hard places.
I want to speak the language of love, not judgment.
When I started this blog, Doing the Best We Can, I started with the desire to write about grace and judgment. I had no idea then that I would be in this place now.
I can see how, through giving me a desire to write about this topic, God has so graciously prepared me and equipped me for this time.
I'd love to know your thoughts on this topic.
Thank you for being here, Sweet Friends.
~ Melanie
Follow me on Instagram and Facebook where I share encouragement, writing tips, and more about my personal life.