How Writing Vulnerably Can Trigger Doubt About Our Writing
Beyond the Shadow of Our Writing Doubt Series Part 2
Writing vulnerably is a great way to connect with your reader, but, boy, it can sure trigger doubt!
Often as Christian writers, we are writing from our own challenges and struggles. We know that writing with realness and vulnerability helps us to connect with our readers.
This kind of vulnerability and openness, however, can be hard and feel scary!
I've written two books published by Harvest House Publishers, What a Husband Needs from His Wife and What a Wife Needs from Her Husband.
Along with offering biblical and practical ideas for improving marriage, I share much of my own marriage story, with its ups and downs.
I knew that many women had struggles in their marriage. Because of this, I knew that, along with offering them hope, I wanted to be honest about my own marriage challenges.
Doubt, however, crept in as I had these thoughts:
How is it going to look for me, this Christian writer who is supposed to be offering advice about improving marriage, to share the problems I have?
Won't being vulneable about hard times disqualify me as someone to write about marriage?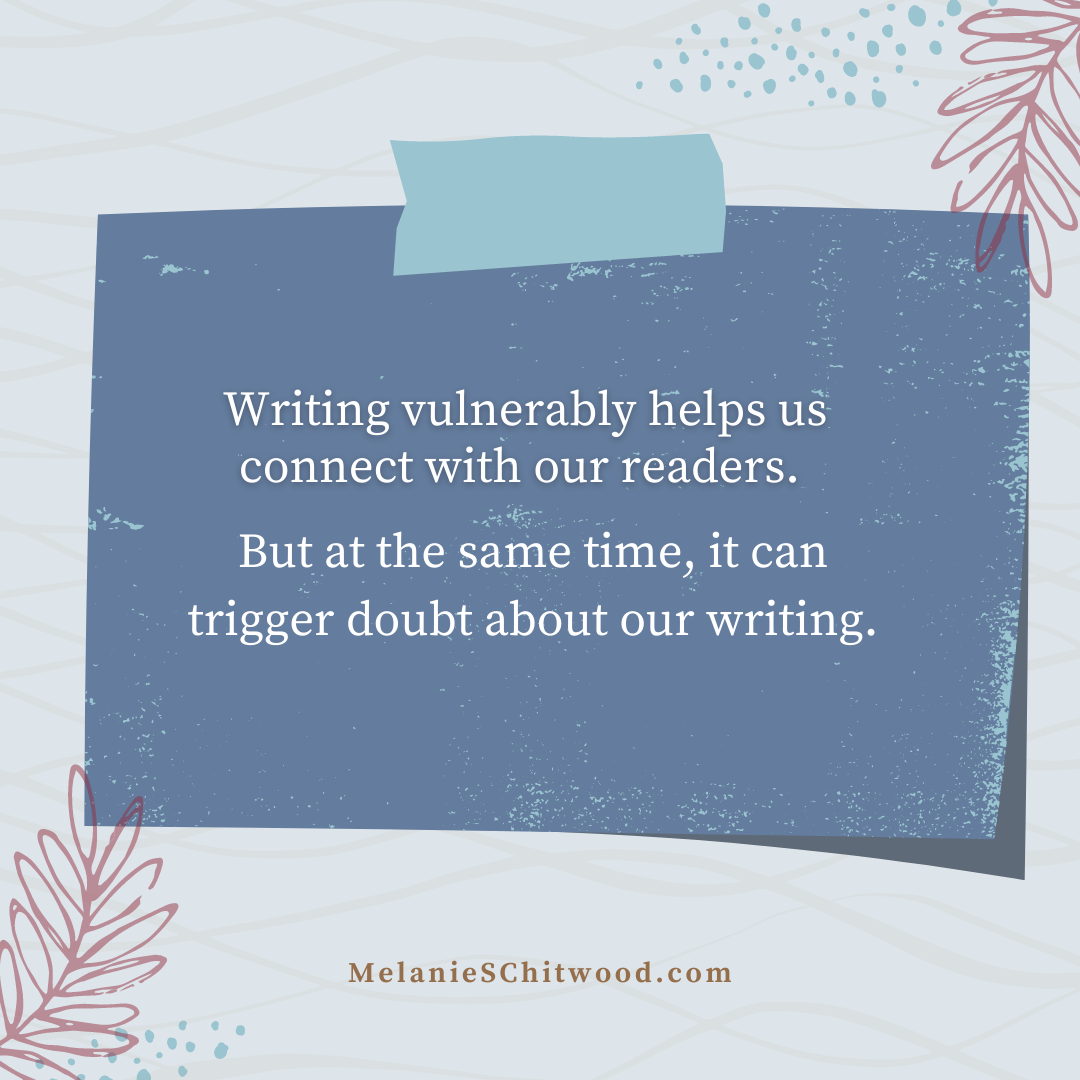 Do these thoughts sound familiar because you have them too?
Does it feel vulnerable and risky to put yourself and your stories out there?
If you answered Yes!, then you're probably writing the way you need to.
Following these steps can help you get past doubt that's triggered by vulnerable writing:
Writing vulnerably is an act of courage. Get prayed up. Make sure you are spending time in prayer. And ask others to be praying for you as you write and publish.
You don't have to, and probably shouldn't, tell everything. Some stories are meant to stay private while others are meant to be public. You and God can decide on that.
Protect others' privacy. If you include someone else's story, ask permission first! Or change the names/situations to protect their privacy.
Get feedback about your honest stories. You don't want to overshare, so maybe another person's feedback can be helpful.
Doubt about our writing may never go away completely. It might ebb and flow. But each step of obedience you take in your writing journey will lessen the doubt that comes from writing vulnerably.
~Melanie
I'd love to know what helps you overcome doubt as you write. Let me know here and on my social media: