How Do Key Words Create Focus?
We learned in my last blog post one of the qualities of good, nonfiction Christian writing is focus.
Focus is accomplished when our book title, subtitle, chapter titles, and chapter summaries are aimed toward one main point, like arrows flying toward a bullseye on a target.
Another way to create focus in your writing is this:
Repetition of key words.
Remember that repetition is one way we learn things. Think about memorizing your timetables back in the day.
So repeating key words in our writing will help our reader focus on what we want them to remember.
What are key words, and how do we identify them?
Key words are words that communicate to your reader the main idea of your book and/or chapter.
They often are found in your book title, subtitle, chapter titles, subheadings. In addition, think about what key concept you want your reader to take away from each chapter.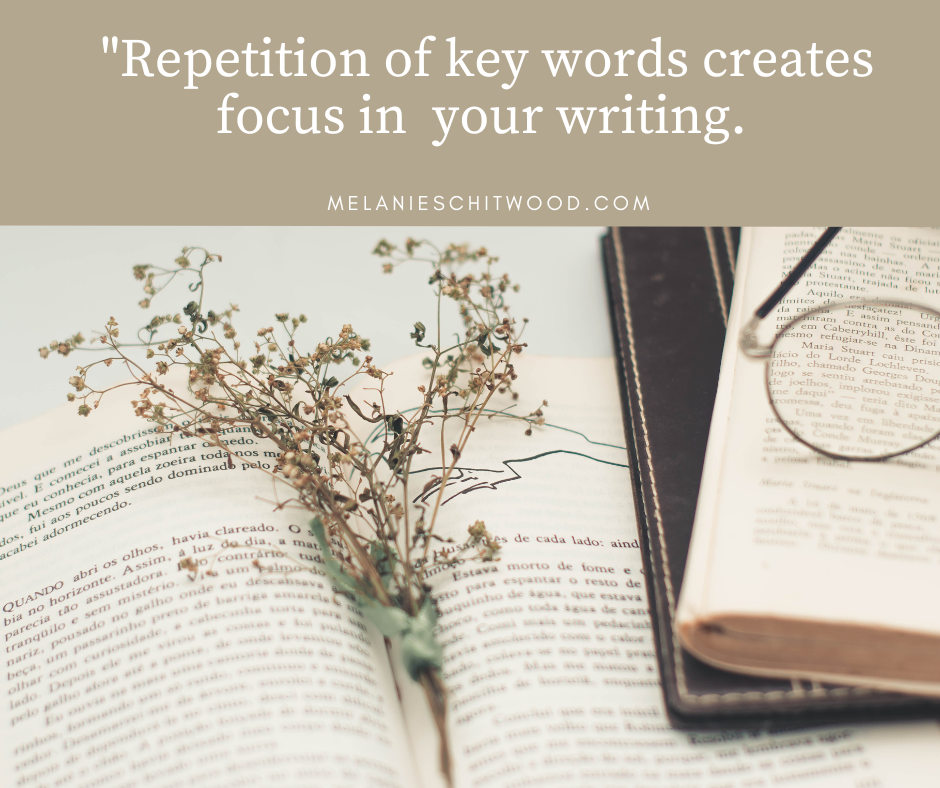 Examples of repetition of key words
This first example is taken from one of the most memorable speeches, Martin Luther King Jr.'s speech, "I Have a Dream." One of the reasons the words stay with us is the use of repetition of the key words, I have a dream.
I have a dream that one day on the red hills of Georgia, the sons of former slaves and the sons of former slave owners will be able to sit down together at the table of brotherhood. I have a dream that one day, even the state of Mississippi, a state sweltering with the heat of injustice, sweltering with the heat of oppression, will be transformed into an oasis of freedom and justice. I have a dream that my four little children will one day live in a nation where they will not be judged by the color of our skin, but by the content of their character. I have a dream today.
The repetition creates clear focus, and, consequently, an unforgettable message.
Let's look at another example.
I'm reading Spare, Prince Harry's autobiography (it's awesome on audible, by the way, as it's read by the prince), and I'm finding it has great examples of repeating the key word spare. The meaning of spare originally is that Prince Harry is the spare because he's not the first in line to the throne. But the word takes on many layers of meaning as the book progresses.
Notice the repetition of the key word spare here:
My family had declared me a novelty, a spare. I didn't complain about it, but I didn't need to dwell on it either. Far better, in my mind, not to think on certain facts, such as the cardinal rule for royal travel. Pa and William could never be on the same flight together because there must be no chance of the first and second line of royalty being wiped out.
But no one gave a damn who I traveled with. The spare could always be spared. I knew this, I knew my place.
Think of key words and concepts you want to stay with your readers to focus on. Then try repeating them in your manuscript.
Thank you for being here!
Melanie
For more encouragement in your writing journey and tips to improve your writing, Follow me on Instagram or Facebook.
Don't miss out this chance to attend in person or virtually one of the best conferences, She Speaks, a conference for Christian communicators like you. Click here for more information