As much as I love gifts tied up in shiny paper and big bows, one of the best gifts I've received didn't include either one of these. Years ago one of the best Christmas gifts I received came through an act of thoughtfulness.
My husband, two sons, and I had moved a few months before Christmas to Charlotte, NC, where we knew no one.
Christmas Eve day was cold, rainy, and lonely. My pilot husband was working Christmas Eve and Christmas Day while I was home with our toddler Zachary and baby Tyler.
Unfortunately, baby Tyler was experiencing his first severe diaper rash. I tried the variety of medicines I had on hand to treat my son's problem, but he continued to fuss and cry. And eventually I did too!
I felt so alone – and it felt awful. Especially since it was Christmas.
Have you had that miserably alone feeling? Most of us have at some time – we ache with hollowness, emptiness; we long for comfort and connection.
God knows this longing of ours not to be alone because we find in Scripture one of the most comforting names of Jesus. In Matthew 1: 22, 23 we read, "Now all this took place to fulfill what was spoken by the Lord through the prophet: 'Behold, the virgin shall be with child and shall bear a Son, and they shall call His name, Immanuel,' which translated means, 'God with us.'"
Life will always unfold times when we can't have the comfort of someone physically with us. However, we will always have Immanuel. And Immanuel promises never to leave us alone. That's the true gift of Christmas.
Back to my crying Tyler and his diaper rash. At this point I didn't have any close friends, but we had been attending a nearby church and had met some people though a small group. Although everyone in the group was friendly, I didn't want to bother anyone on Christmas Eve. It took humility and a dose of misery to reach out for help.
The acquaintance from the small group  I called was busy with a houseful of company, but she offered me the name of a foolproof remedy: Boudreaux's Butt Paste. She couldn't get away to bring it to me, but she had a friend whom she would call to bring it to me so I didn't have to go out with two little ones on the icy roads.
And that's exactly what happened! A sweet lady I didn't know showed up on my doorstep with the magic potion – and it worked!
Can you imagine how much better I felt? How less alone I felt? 18 years later it's still a vivid memory.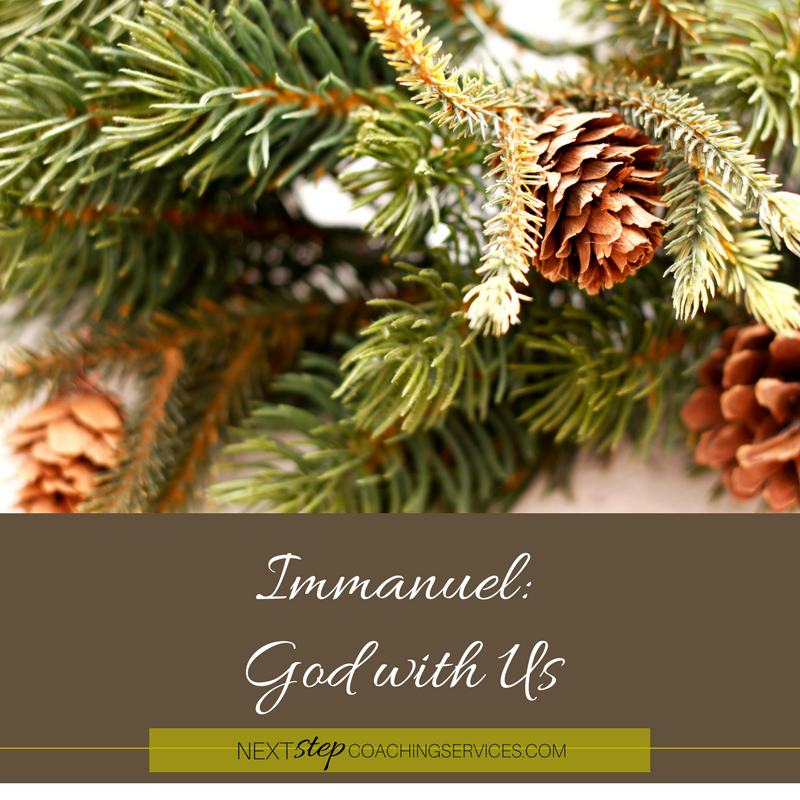 When I felt alone and longed for help and company, Immanuel showed up in the kindness of two ladies I hardly knew. I was still a bit downhearted without my husband, but the ache wasn't as sharp because two women were Immanuel that Christmas Eve day.
What a gift to know someone cares, or someone is physically by our side during challenging times. God gives that gift to us, so we can pass it along to someone else. How can we give the gift of Immanuel to someone alone or lonely this Christmas?
Know that we love and appreciate each of you, and pray you experience the comfort and nearness of Immanuel.
Merry Christmas!
~ Melanie and Amy