You Might Be Surprised at the One Thing That Helped My Writing the Most
The one thing that helped my writing might not be what you expect.
It wasn't taking a writing course.
It wasn't hiring a writing coach.
It wasn't learning more about the craft of writing.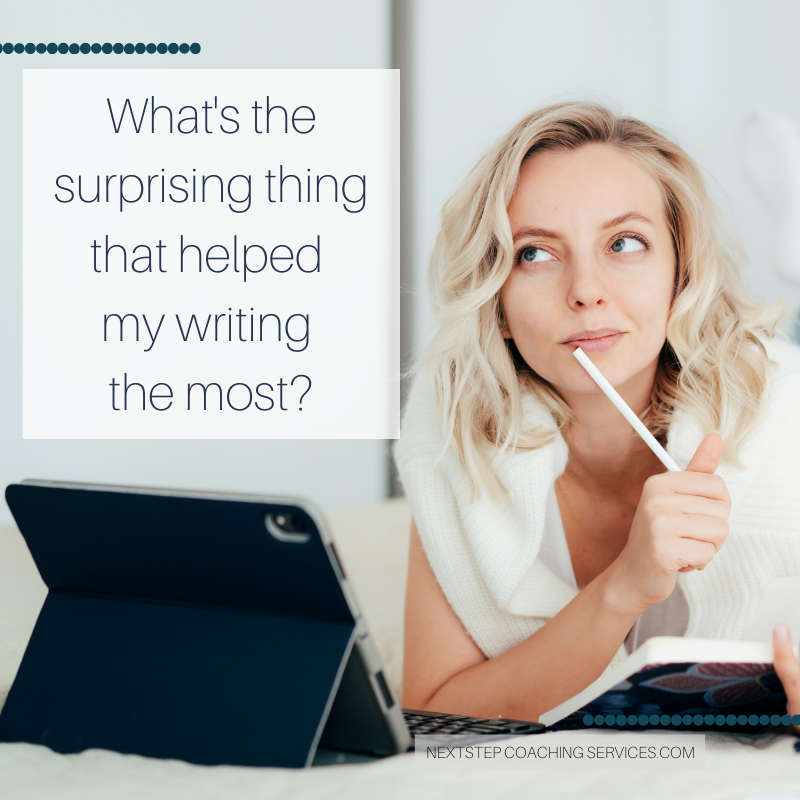 What's the surprising thing that helped my writing the most?
It was making a decision to write. 
Even though I'd never published a word.
Even though I wasn't exactly sure what I was going to write about.
Even though I doubted my ability.
Even though it was hard to find writing time.
I decided that the scribblings in my journal could one day find a reader.
Maybe the challenges I faced, especially in my marriage, could help others in their hard places. 
Maybe they would feel less alone knowing I too struggled.
Maybe they'd find prayers that they too could pray.
Maybe they'd find practical steps to move toward hope and healing.
Maybe they'd find understanding and acceptance from me and Jesus.
So, a few days a week, I made a decision to write. I woke up earlier than the rest of my household, around 5:30 a.m. I got the coffee brewing, sat at my computer, and I wrote for about half an hour.
Sometimes the words flowed. Sometimes the words felt clunky and uninspired. 
But I wrote. And I wrote some more.
One day those words turned into my first book published by Harvest House Publishers, What a Husband Needs from His Wife. And this first-time writer sold over 80,000 copies.
I had no idea where that first decision to write would lead. But God did.
Can you decide today to write every day? Or at least consistently? 
Leave your name and/or a short message, and I will start praying for you right now to decide to write! To get past your doubts and any other obstacles. Make a decision today!
If you've already made that decision and you're writing consistently, let me know that, and I'll pray for you as well!
~Melanie
P.S. For more encouragement when you feel like you're flailing and failing at writing, check out my post, "What to Do When You Feel Like You're Failing at Writing."