What Are the Benefits of Working with a Writing Coach/Editor?
Investing in a writing coach and/or editor is an investment that will pay off!
Here are some top benefits of hiring me as your writing coach and/or editor.
I'm your partner.
My business partner Amy Carroll began Next Step Coaching Services to help speakers and writers take the next steps in their ministry journeys. We know what it's like to feel alone, to have questions, to be overwhelmed, and to feel unsure about the next step. We don't want you to feel alone! We want to partner with you.
One of the best benefits of partnership with me is prayer. I love working with Christian writers to help them glorify God, and I will be praying for you as we work together.
Working with a writing coach/editor helps you produce your best work.
Even a seasoned writer needs input from a coach or editor. It's hard to get the distance and space needed to be objective about your own work. That's where you'll benefit from the input of a coach. I love how God's Word in Ecclesiastes 4:9 points us to the benefit of partnership: "Two are better than one because they have a good return for their labor."
I provide expertise.
I have been writing for ministry for 17 years. I wrote hundreds of devotions while serving with Proverbs 31 Ministries, and published two books with Harvest House Publishers (What a Husband Needs from His Wife and What a Wife Needs from Her Husband). I've worked as an editor for several years, serving traditionally published and self-published writers of a variety of experience levels. You can trust my expertise.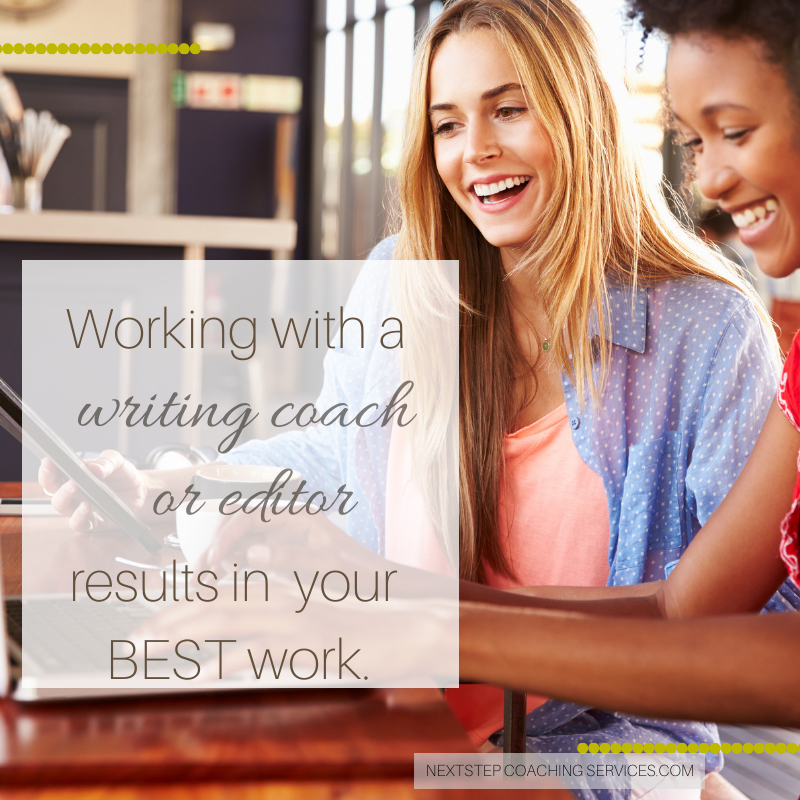 You can count on me to be honest.
You can expect me to be honest, encouraging, and challenging. I don't want to waste your money, so when you hire me, I will be honest with you about how I can help you and how much I can help you. I want you to grow as a writer, so my feedback will also teach you how to improve as you continue your writing journey.
I offer a variety of services at a variety of pricepoints.
Some writers want to have their writing polished to perfection before submitting to a traditional publisher or self-publishing. That's my proofreading service.
Some writers want to write one section at a time, get my feedback, incorporate my suggestions, and then have me look at that section again. I can do that with my manuscript development service.
In general I can look at your manuscript and provide help with any of the following: punctuation, spelling, grammar, wording, transitions, cohesion, organization, and content development, to name a few areas we can work on. I work on a variety of types of manuscripts, including devotions, Bible studies, and all sorts of Christian nonfiction.
Each service starts with a free 15-minute phone call, a look at your 10-page writing sample, and then a suggestion of which type of service fits you and your budget.
I know that investing money in your writing is a big decision. I don't take that lightly. I'd love to partner with you!
Fill out this form and we'll get started with a free phone call!
Beginning today and through February I'm offering fifteen percent off all my coaching and editing services! Yon can contract the writing service during this time period, and then use the service at a time that suits you.
~ Melanie